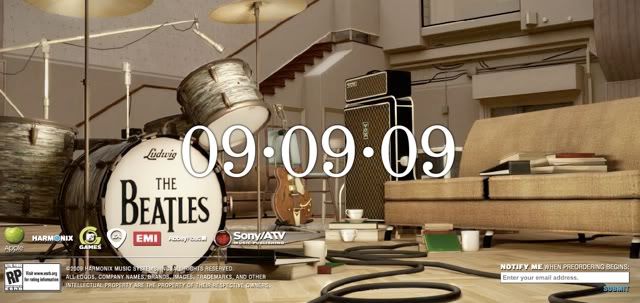 The Beatles Rock Band
I realize this is old news, but I don't care. All I care about is how to acquire the $250 I need to get it. Anyone want to donate to the "Get a Cripple an Awesome Wii Game Fund?" I promise to take video of me playing and post it here!
Seriously - I dreamed about a game like this long, long ago when I listened to the Beatles 24/7. And thus I am ridiculously excited about this now, even more so because George Martin's son, Giles, is involved in the production. How cool is that?
Right, off to air guitar with my cane...